Welcome to Sierra Sage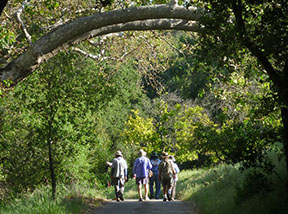 Sierra Sage of South Orange County is a group under the Angeles Chapter of the Sierra Club. We have a commitment to protect the natural environment of our world and take a special interest in the natural environs which still exist in and around Orange County. We fulfill this commitment in a number of ways that include political activism, public awareness campaigns,and direct environmental action. Additionally we promote the environment by providing fun, interesting, and informative outings that encourage an appreciation of nature. One of the best ways to encourage people to take a stand in defense of nature is to expose them to its beauty and the many ways in which our lives are dependent on it. See the Sierra Sage newsletter about current conservation issues.
See the current Sierra Sage newsletter about current activities.

---
You are invited to join us at our annual South Orange County Open House.
Thinking about joining the Sierra Club? Already a member but are not sure how to help? Just an interested resident? The Open House is for everyone!
How do I start hiking? Where? How can I save the environment? How can I get involved in protecting the planet? When and where do you meet? What is happening in South Orange County? How can I find out what events are coming up in the near future? —-These questions and many more will be answered by our many experienced members at the Open House. So come and find out how to have fun and help the planet! You can even join!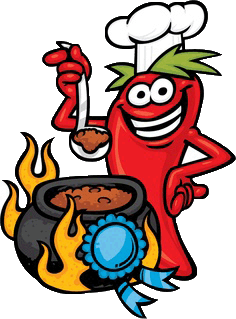 CHILI COOKOFF! In addition, we will have a Chili Cookoff Contest. If you want to make Chili, you can bring it and enter. Join the fun, maybe you will be a winner and get an REI gift card.
So, come and have a bowl of chili on us! (to enter the contest, contact Patty Sappingfield at 949-768-3610 for information and to sign up). Everyone samples the chili's and votes on the one you
like best. P.S. we love any dessert donations for this event.

WHERE: Norman Murray Community and Senior Center
24932 Veterans Way, Mission Viejo, CA
WHEN: 7:00 PM, Tuesday,November 14
ROOM: Jacaranda A (Note: The Meeting Room has Changed)
DIRECTIONS:
Northbound on I-5, exit at La Paz, turn right onto La Paz, cross Marguerite Parkway and proceed over Oso Creek. Turn left onto Veterans Way and drive to the Murray Center Parking lot.
Southbound on I-5, exit at La Paz, turn left onto La Paz, cross Marguerite Parkway and Oso Creek. Turn left onto Veterans Way and drive to the Murray Center Parking Lot
---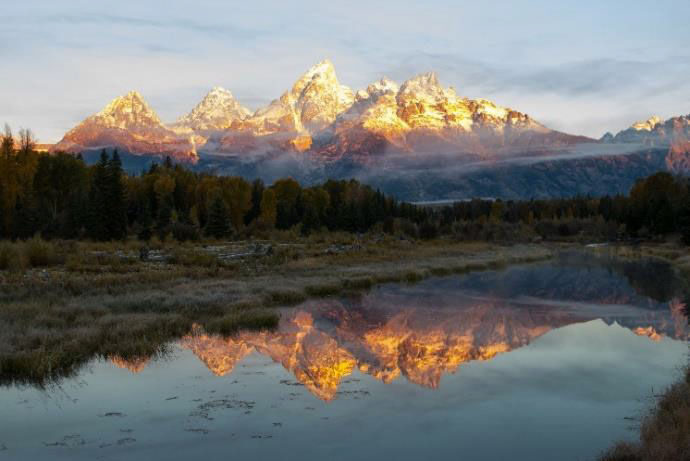 ANGELES CHAPTER AND SIERRA SAGE GROUP PRESENT
YELLOWSTONE & GRAND TETONS NATL PARKS
SEPTEMBER 8-15 2018

LEADERS: MIKE & PATTY SAPPINGFIELD
Join us for this 8 day, 7 night Bus excursion to the Grand Tetons and Yellowstone National Parks in Northwestern Wyoming. We will fly into Bozeman, MT where we will be picked up and transported as needed to and through both National Parks and back to Bozeman where we will fly home.
Highlights of the trip include visiting Old Faithful Geyser and the many geysers and springs in the Upper, Middle, and Lower Geyser Basins, Grand Prismatic Spring, Fountain Paint Pot and many other hydrothermal features. Wildlife abounds with the possibility of seeing Bison, Pronghorns, Elk, Deer, Moose, Black Bear, Grizzly Bears, Wolves, Coyotes, Osprey, and Eagles, as well as lots of squirrels and chipmunks and other creatures. We plan to visit natural features such as the Grand Canyon of the Yellowstone and its falls, Undine Falls, Tower Falls, Lewis Falls, Jenny Lake, the Grand Tetons and the upper Snake River.
Trip includes all transportation in Montana and Wyoming, 7 nights lodging, all breakfasts and some picnic lunches, and all admissions to scheduled places. Trip does not include air fare to and from Montana and the remaining lunches and dinners and any optional admissions.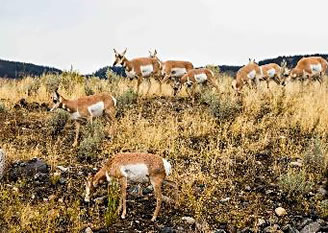 Trip cost is $1450 for Sierra Club Members ($1550 for non-members). A few single rooms are available for an additional cost. A $500 deposit will hold your place on the trip with the remainder due by June 1, 2018.
This trip will open for registration on Oct 1, 2017. For information and to apply, contact Mike Sappingfield at mikesapp@cox.net (949-768-3610) or write to him at P.O. Box 524, Lake Forest, CA 92609
Leaders: Mike & Patty Sappingfield,