Welcome to Sierra Sage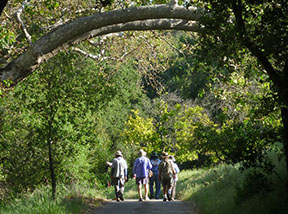 Sierra Sage of South Orange County is a group under the Angeles Chapter of the Sierra Club. We have a commitment to protect the natural environment of our world and take a special interest in the natural environs which still exist in and around Orange County. We fulfill this commitment in a number of ways that include political activism, public awareness campaigns,and direct environmental action. Additionally we promote the environment by providing fun, interesting, and informative outings that encourage an appreciation of nature. One of the best ways to encourage people to take a stand in defense of nature is to expose them to its beauty and the many ways in which our lives are dependent on it. See the Sierra Sage newsletter about current conservation issues.
See the current Sierra Sage newsletter about current activities.

---
You are invited to join us at our annual South Orange County Open House. Thinking about joining the Sierra Club? Already a member but are not sure how to help? Just an interested resident? — The Open House is for everyone!
Program:How do I start hiking? Where? How can I save the environment? How can I get involved in protecting the planet? When and where do you meet? What is happening in South Orange County? How can I find out what events are coming up in the near future? These questions and many more will be answered by our many experienced members at the Open House. So come and find out how to have fun and help the planet! You can even join!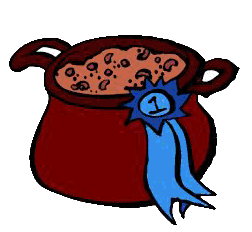 CHILI COOKOFF! In addition, we will have a Chili Cookoff Contest. If you make great Chili, you can bring it and enter (to enter the contest, contact Patty Sappingfield at 949-768-3610 for information and to sign up). For everyone else, you can sample all the various chili's and vote on the one you like best. Prizes to the highest vote getters.
WHERE: Norman Murray Community and Senior Center
24932 Veterans Way, Mission Viejo, CA
WHEN: 7:00 PM, Tuesday,January 24
ROOM: Palo Verde
DIRECTIONS:
Northbound on I-5, exit at La Paz, turn right onto La Paz, cross Marguerite Parkway and proceed over Oso Creek. Turn left onto Veterans Way and drive to the Murray Center Parking lot.
Southbound on I-5, exit at La Paz, turn left onto La Paz, cross Marguerite Parkway and Oso Creek. Turn left onto Veterans Way and drive to the Murray Center Parking Lot

---
Angeles Chapter and Sierra Sage Group Present
Southern New Mexico
October 14-21, 2017
Leaders: Mike & Patty Sappingfield
Just opened for signup on Nov 1st.
Join us for this fascinating 8 days, 7 nights, exploration of Southern New Mexico. Highlights are Carlsbad Caverns and Guadalupe Mountains National Parks, White Sands, and Prehistoric Trackways National Monuments and Chamizal National Memorial. In between, we will visit the plaza of old Mesilla, and the stomping grounds of Billy the Kid in the historic town of Lincoln, and modern day museums such as the one about UFOs in Roswell, the White Sands Missile Range Museum, and the New Mexico Museum of Space History. Towns and Cities visited include El Paso, Texas, and Las Cruces, Alamogordo, Roswell, Carlsbad, in New Mexico.
Trip includes transportation via a 56 passen-ger Motor Coach from El Paso, to all stops, and returning to El Paso at the end of the trip. All Breakfasts, and up to two picnic lunches and Lodging for 2 people per room for 7 nights in middle range hotels such as Comfort Inns and similar places are included. It also includes all admissions to all museums, parks, and the planned tours in Carlsbad Caverns. Other lunches, all dinners, air or other transportation from home to El Paso are not included.
Trip cost is $1295 per person for Sierra Club Members ($1395 for non-members.)
A $500 deposit per person will reserve your spot with final payment of the remainder due no later than July 1, 2017. A small number of rooms will be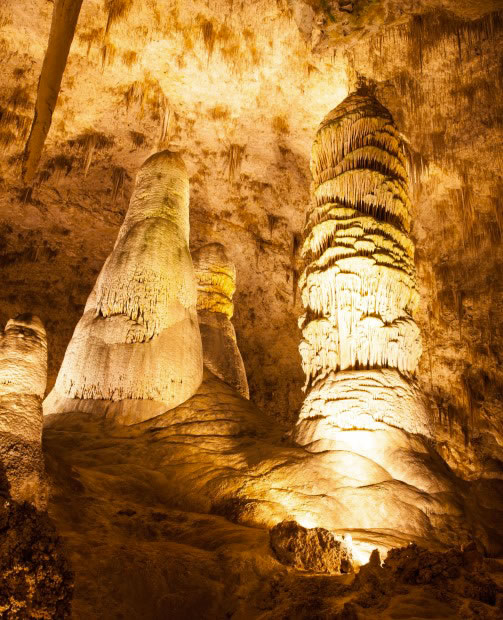 available for those who wish to have a private room and are willing to pay a single supplement of $500.
To apply, request the application package from Mike & Patty
Sappingfield at mikesapp@cox.net or via mail at P. O. Box 524, Lake Forest, CA 92609. Send the completed application forms along with the $500 (+250 deposit if you wish a private room for one) to "Sierra Sage of South Orange County, P. O. Box 524, Lake Forest, CA 92609.